RAPID + TCT 2019
Taking place in Detroit, MI, Rapid + TCT is the largest trade show conference for additive  manufacturing  and 3D printing drawing 9000 manufacturing professionals and spanning a 112,200 sq. ft. show floor with a record-high 434 exhibiting companies.
Premier Event Technology streamed and  recorded  the general session event, and also  recorded  and  packaged  all the  breakout  presentations so Rapid + TCT could sell a  digital package to be viewed later.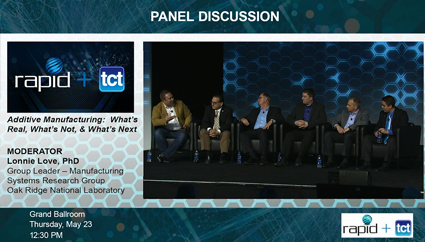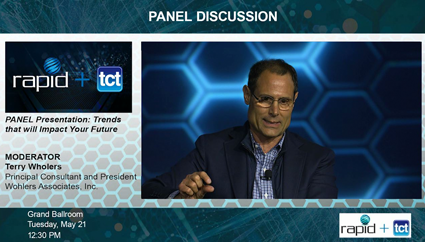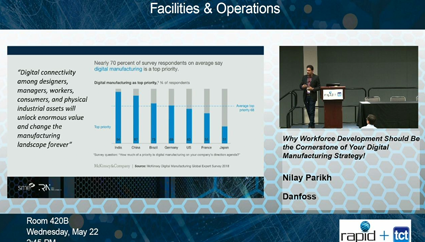 CHALLENGES

We were challenged with  producing  creative  opening  modules  for each day that could  be streamed to remote  audiences  and  combined  into an overall digital  package  sold  after  the  event. We were able to tie in all of the  breakouts and show floor  presentations into a single broadcast  that could be  navigated by the end user. With budget in mind, we created a  process that recorded the presenter and live  content in real time, saving on post-production costs.

RESULT

2019 was labeled "the best Rapid +TCT event to date." We were able to save money in both labor and editing time and deliver a full digital package two weeks earlier than previous years, allowing for content to have a higher sense of relevancy. Estimated  viewership was in excess of 3000 additional views.