GITHUB SATELLITE VIRTUAL 2020
Global software development platform GitHub had plans in place for its annual community and product event, Satellite, to be held in Paris in May until the COVID-19 pandemic shut down in-person events. In less than two months, LMG transformed GitHub Satellite into a live virtual event for attendees to learn, engage, play, and share ideas from the safety of their own homes.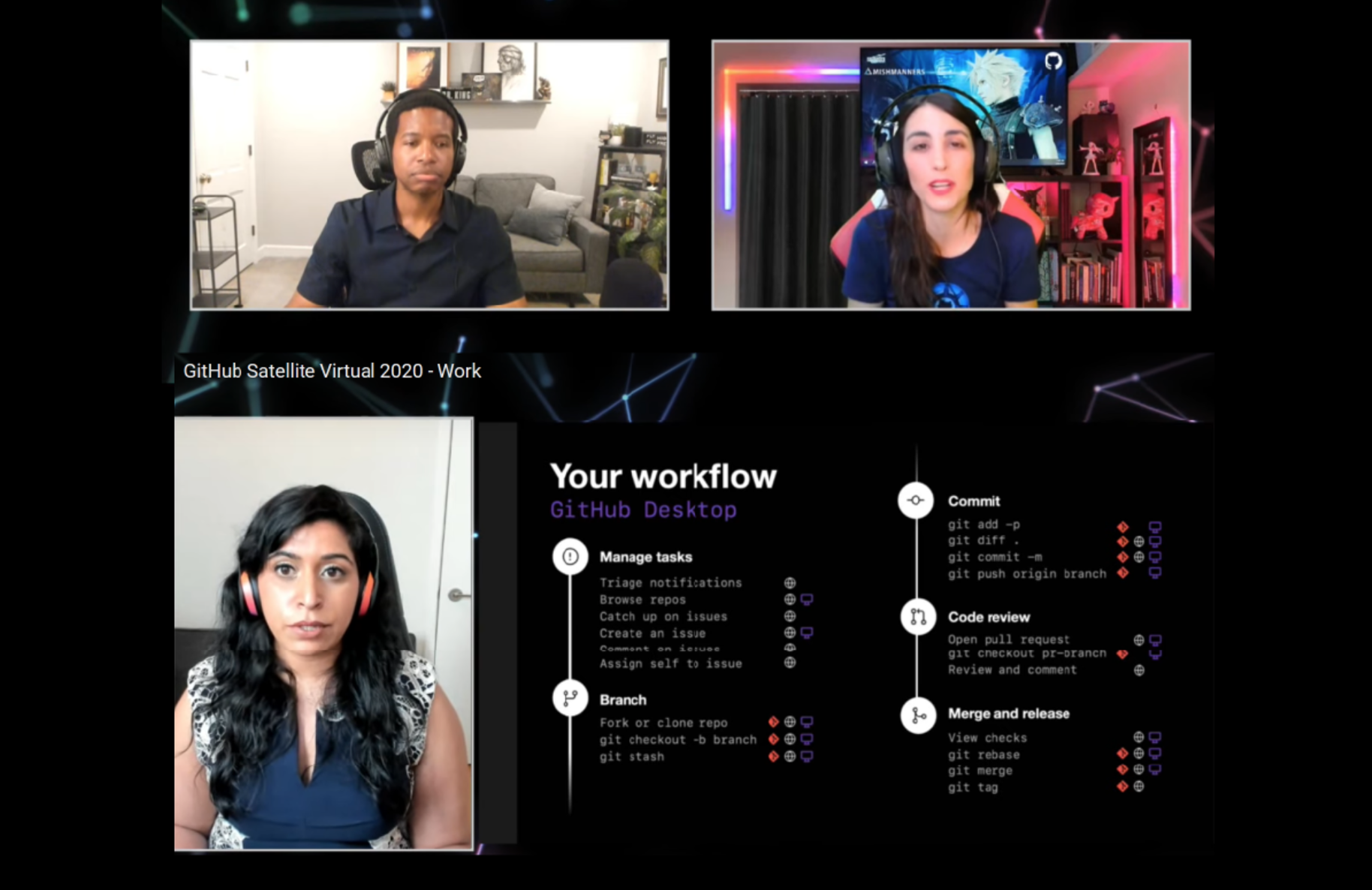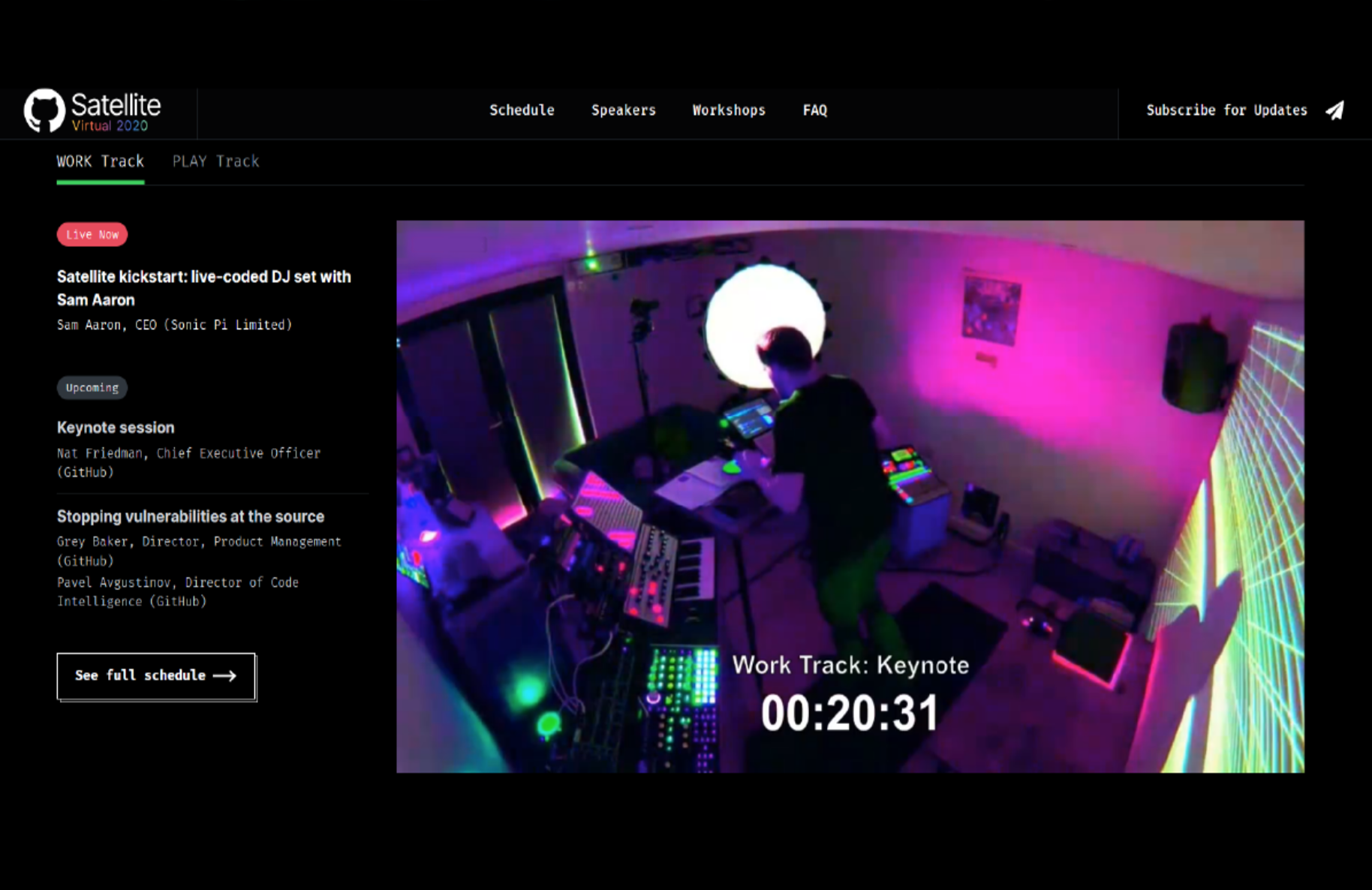 SOLUTION

Content was split into a "work" track for the serious sessions, and a "play" track for a more fun, playful approach to education. All presenters were live, with some prerecorded elements for transitions/breaks.

RESULT

ETP Company LMG customized a robust broadcast-level streaming platform to create a 100% remote solution where both the presenters and crew worked and presented from remote locations.